About Us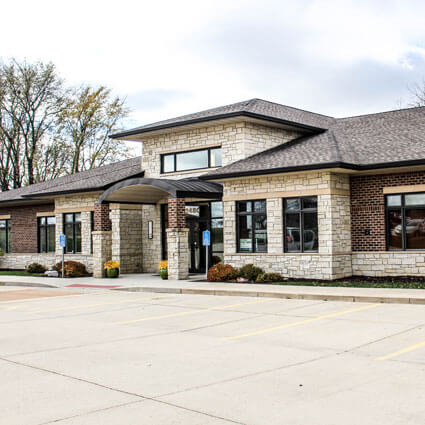 Dr. Lindsey White earned her Doctor of Chiropractic from Palmer College of Chiropractic in Davenport, Iowa. When she opened Utopia Family Chiropractic in October 2014, it was with a clear vision in mind. As the practice name states, there is ideal health that is within reach for every person. In today's world, people are sicker than ever, especially our children. Families deserve another option.
It's our team's goal to share the difference that chiropractic can make in your family's life. Babies, children, teens and adults can be happier and healthier—and they deserve to be! It's a privilege to make an impact in our community, one patient at a time.
Treating You Like Family
When you become a patient, you get a "Welcome to the Family" letter because that's exactly what you are to us. You'll receive the same care and recommendations that Dr. Lindsey would give to any of her loved ones.
Each care plan is individualized, carefully crafted to help you improve your function and overall life quality. Though healing can take time, it is always worth the journey. We want you to have the ability to be the best parent, spouse and colleague you can be!
MEET DR. LINDSEY »

We Love Seeing Moms and Kids
Dr. Lindsey particularly loves seeing expecting moms as well as babies and children. She's had pregnant women who don't have what we think of as typical aches and pains through their pregnancy. Some experience a quicker labor. We want you to have a beautiful pregnancy, labor, delivery and birth.
When your baby is born, we recommend that you bring them in for a check. Parents have brought in newborns who are fussy, can't sleep or are constipated. Mom and Dad love being surprised at how quickly an adjustment can turn things around for their new bundle of joy.
Are We the Right Place for You?
Many people aren't sure whether chiropractic is the right choice for you. We'll be the first to admit that it's possible we cannot help you. But we will do everything in our power to assist you. If we aren't the right office for you, we'll tell you immediately. Contact our chiropractic care center today!
---
About Utopia Family Chiropractic | (515) 225-2249