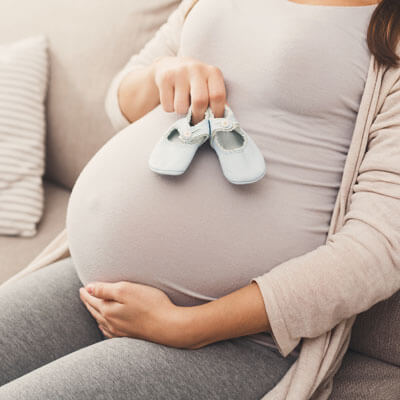 Pregnancy Chiropractic in Clive
When you're pregnant, you are creating a beautiful new life inside of you. Your nervous system is helping to create this new life. You want to make sure your brain and body can communicate fully during the process. At Utopia Family Chiropractic, we love to help expecting moms get the care they need.
The many types of concerns we see include
Postural changes
Low back pain
Round ligament discomfort
Acid reflux
You don't want to have to worry about your safety when you see a new healthcare provider. Dr. Lindsey has pregnancy pillows for you to lie on during your adjustments. In addition to focusing on your nervous system health, we'll take a particular focus on your pelvis. In doing so, we want to make sure your baby has room to develop and get in the head-down position when it's time.
We all have those friends and family members who can't wait to tell us about their birthing horror story. When you visit us, we want it to be different. We'll celebrate with you the life you're growing. We get excited for every expecting mom we see and want you to have the amazing birth story of your dreams!
Through each stage of pregnancy, your needs change. Since everyone is unique, your care will be tailored to what's appropriate for you. We may see you a few times a week at the beginning of pregnancy. Likely, your visits will taper off in the middle of pregnancy. Toward the end, when the hormone relaxin is flowing freely through your body, we may want to see you more often.
Breech Presentation
Dr. Lindsey is certified in the Webster Technique. This is a method for aligning your pelvis that may help your baby move head down. Many moms visit us later in their pregnancy when the baby is in the breech position. We'll work on your pelvis and soft tissues to see if we can create more room for your baby to move head down.
Are you interested in learning more about pregnancy chiropractic Clive? Contact us today to book your free consultation!
CONTACT US »
---
Pregnancy Chiropractor Clive IA | (515) 225-2249